Sometime around 1909, Alfons Platteau launched a bluestone and marble workshop in Waregem, which at that time, mainly served for construction articles and tombstones. His son, Henri Platteau, happily joined the company in 1930. New products, such as large plinths and fronts, were introduced as well as the first stone interior elements such as washingtable-, closet- and nighttabletops.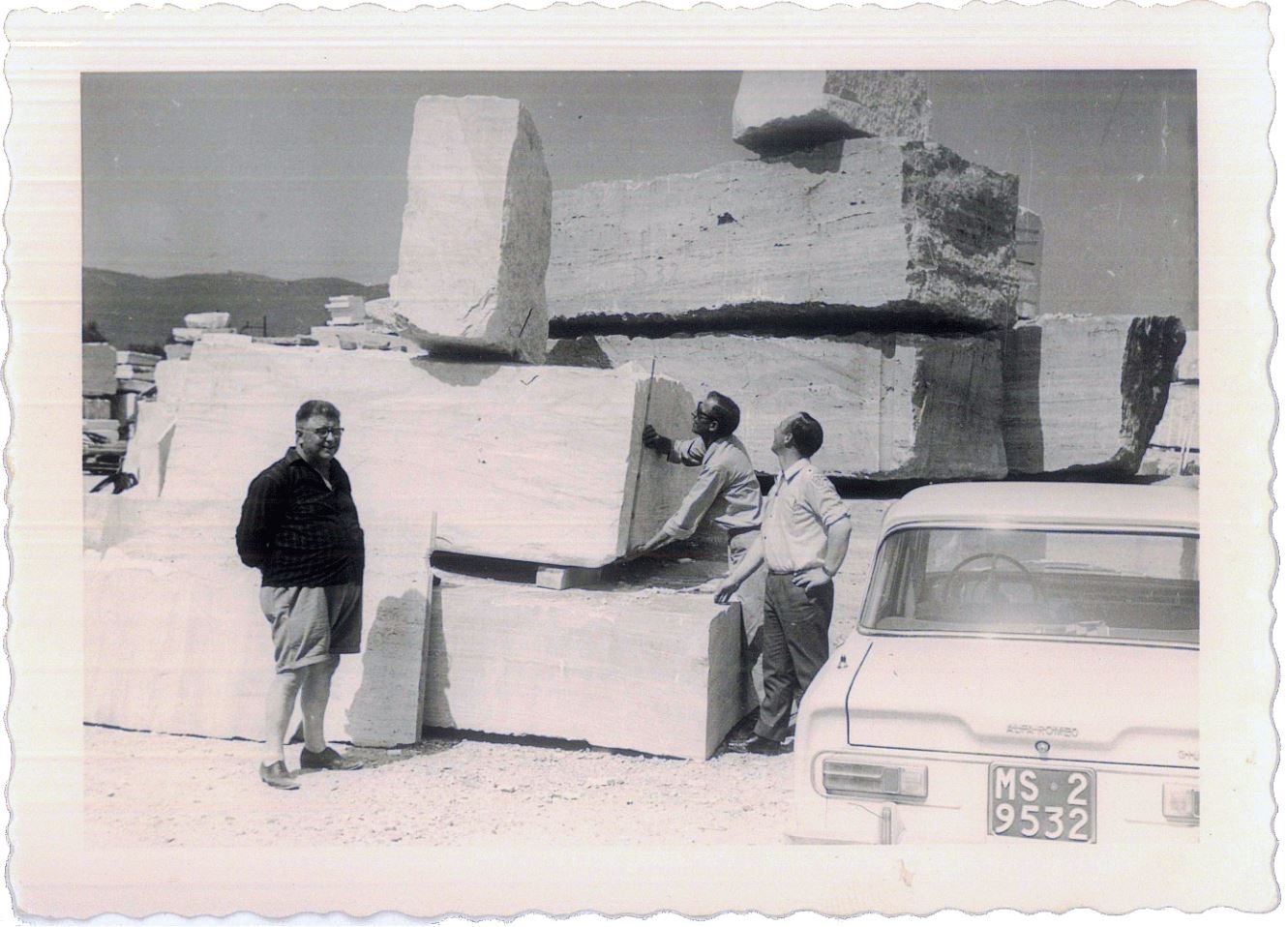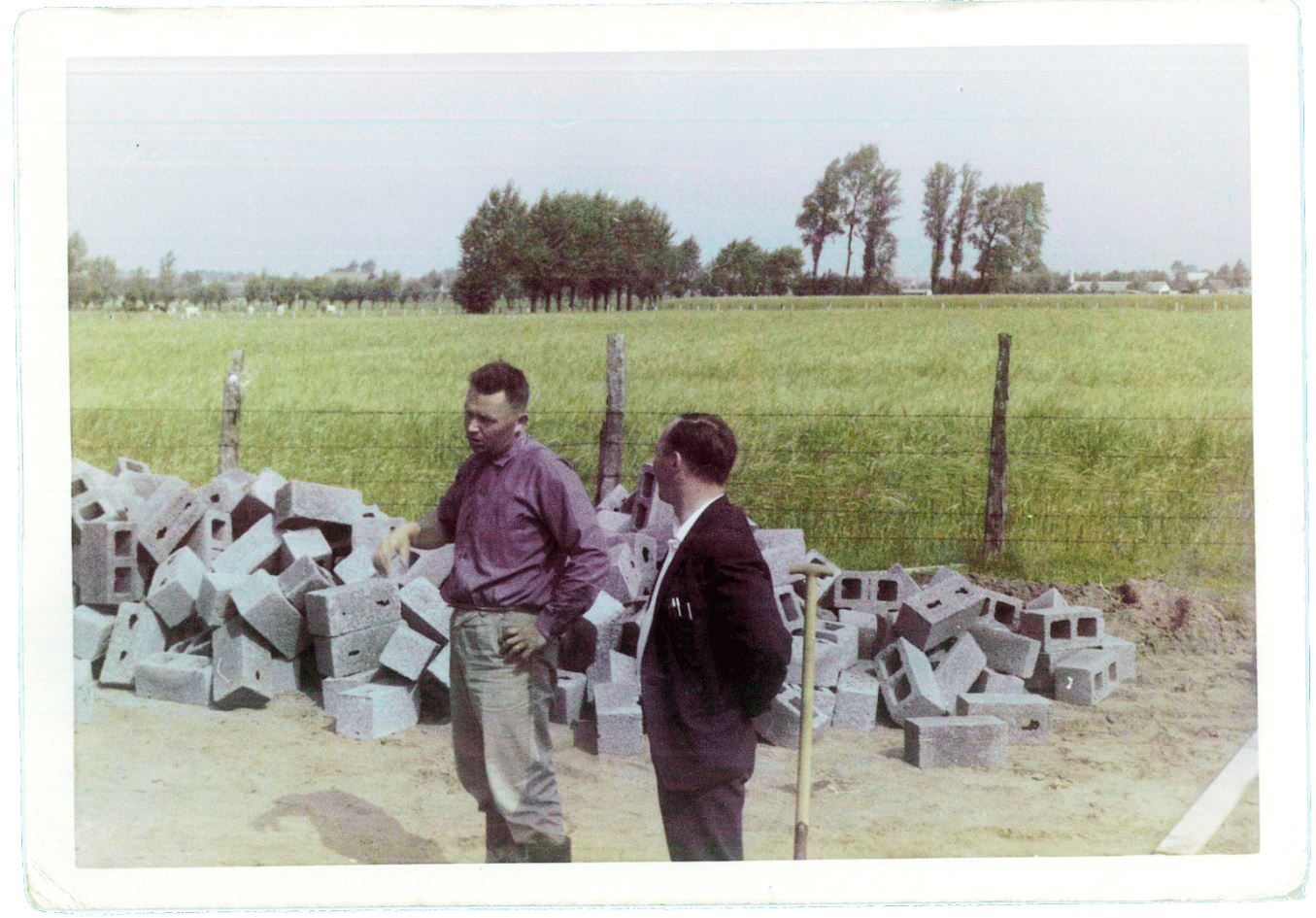 In 1949, grandson Jacques Platteau joined the enterprise and the family could increase their activities abroad. Next to "Belgian Bluestone", "Belgian Saint-Anne", "Noir de Mazy" and a range of Belgian red marbles, also imported marbles from the North of France such as "Lunel", "Loupinnes" and "Napoléon", were being offered in the mix. In the upcoming years, new adventures, such as travelling to Italy, became the next challenge and soon we were importing the famous and historical Carrara marble.
Jacques Platteau launched Steenimex NV in 1965 with a couple of trustees in Nokere. Amongst them were an architect and an engineer. Now they could aim for larger construction projects such as exterior wall cladding, stairs and massive Bluestone elements.
Nonetheless, the early years did pass with some turbulence because an economical crisis had risen. By 1970, Jacques Platteau decided to continue solely with Steenimex NV.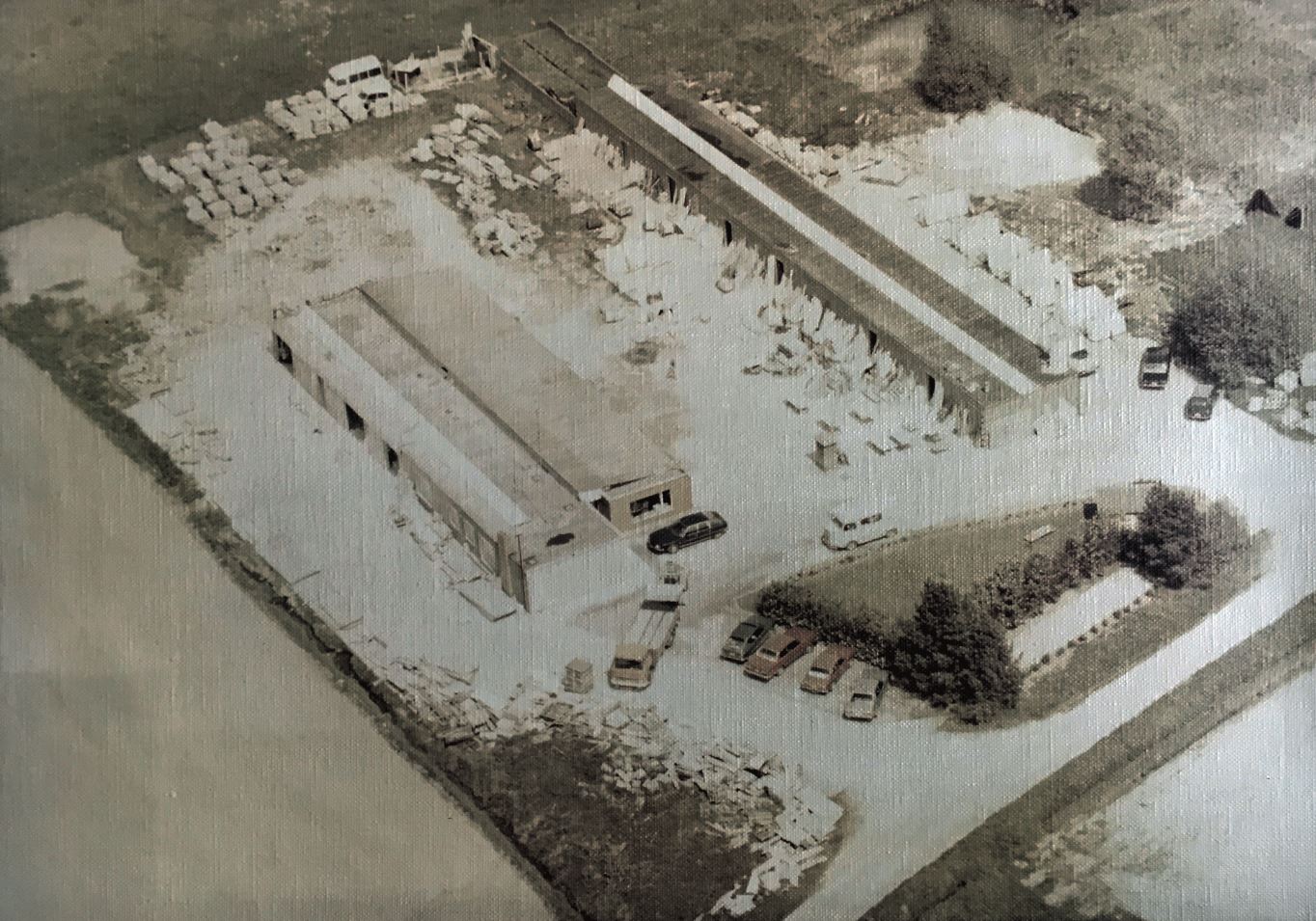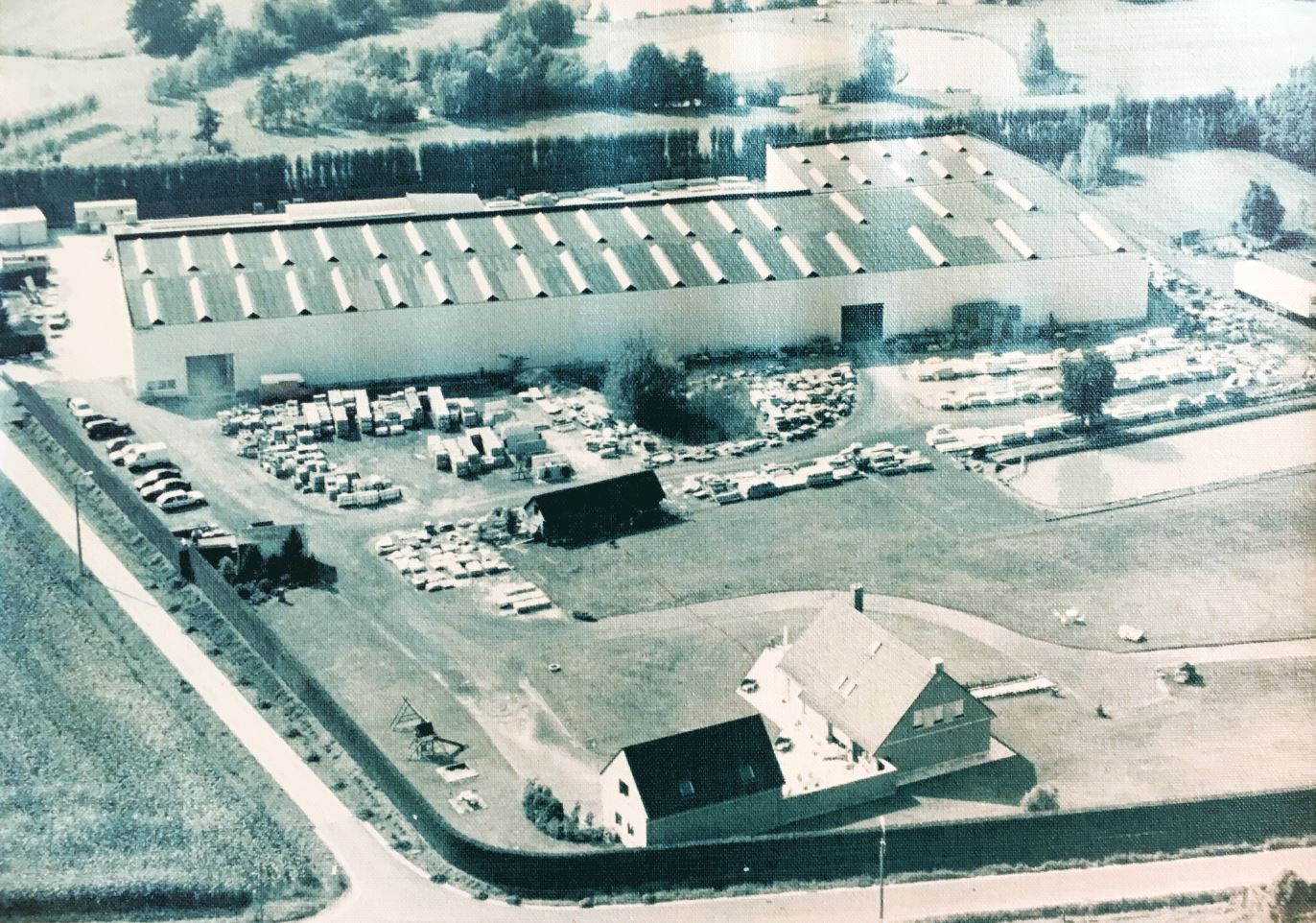 It was only after a second economical crisis in the early 1980's, that Steenimex truly started to evolve. Investments were once again permissible and Jacques's children, Mieke and Steven, were welcomed in the company.
Whilst expanding into the furniture industry, Steven Platteau took charge of purchases and expanded international relationships with German, Portugese and Spanish enterprises and made first contact with overseas area's such as India, Brazil, Cyprus, Vietnam and China. In 1995 a new milestone was achieved, the first big modern building, equipped with roller bridges and a surface of almost 4000m², was erected.
In 2001 Steven Platteau followed in the footsteps of his father and took over the company together with a good friend, engineer. Investments quickly follow one another. The CNC-era was born and almost the entire production line was replaced and modernised in just a matter of a few years. In 2006, an adjacent territory with warehouse was bought and in 2007 a new infrastructure was being built next to the current factory, purposing as a multifunctional, slab stocking hall with connected showroom.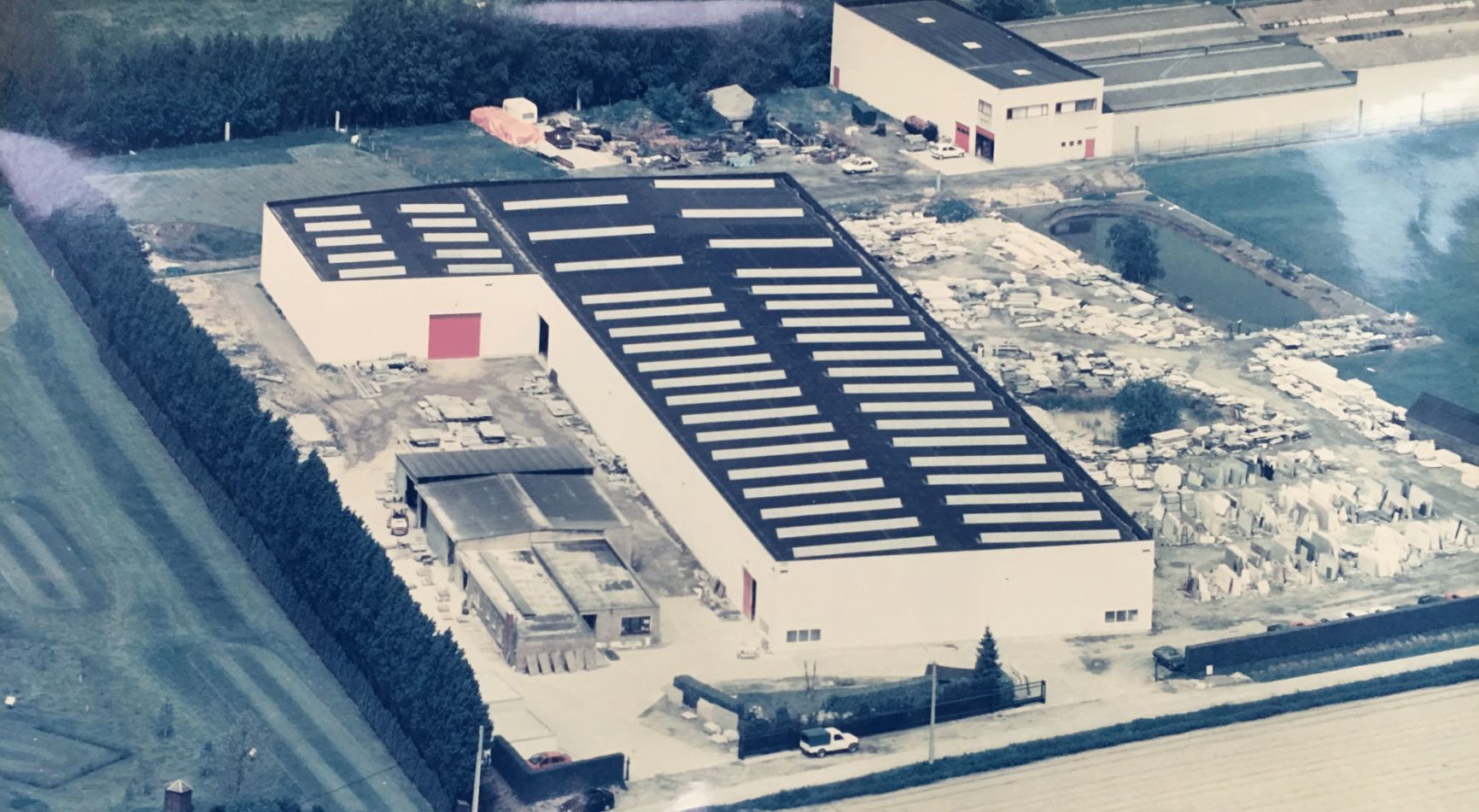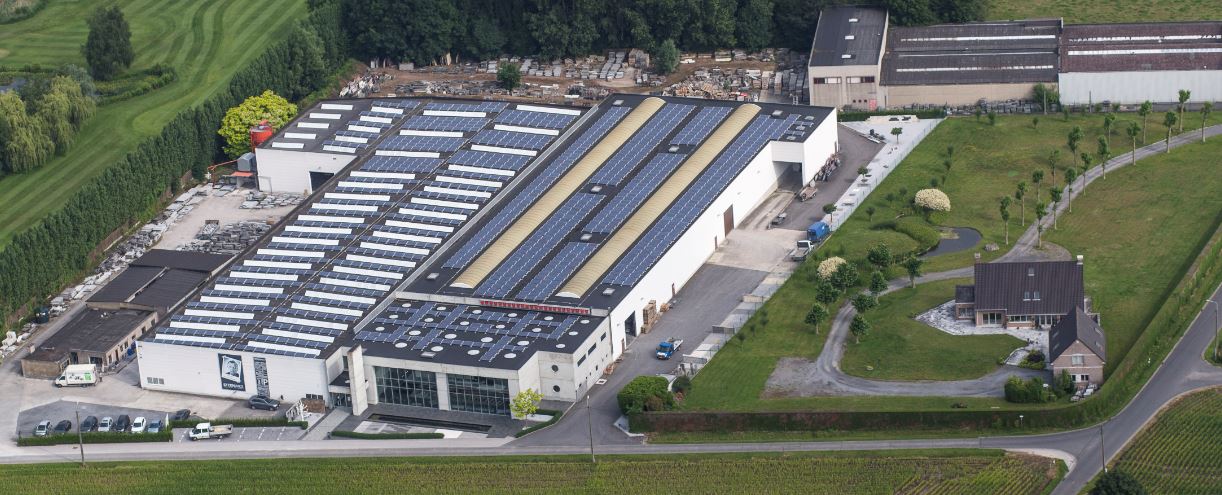 In 2012, the iconic and architectural showroom, was completely finished, creating a totally unique experience for both client and architect. The possibilities of designing with natural stone are optimally displayed into a very colourful and originally decorated environment.
In 2018, Steven Platteau decided to take another step forward and took over the entire company. Again, investments were made in expanding the production lines, including a hypermodern Waterjet and the optimalisation of the slab stocking halls. On top of that, the entire IT hardware was updated and customized software was implemented, serving production, operational follow-up and the calculation department, improving customer service in general.
Steenimex is a barrel of multitalented and experienced people, that look at the future with strong ambition and a delicate hunger for top notch quality and finish. Steenimex is, and always has been, a mix of people and rocks, with characters.